Casting / Shaping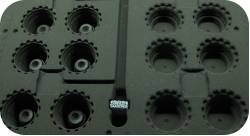 The finished model once again composes the basement for the production. Doesn't matters if ingot-casting, lost-wax-process, or injection-die-casting, quality gets top priority, which will consistently ensured by inspections and checks.
The MKI is innovative and future forward-looking. Thats why we cultivate our close collaboration to foundries and engineers in order to never give up optimizing the production flow.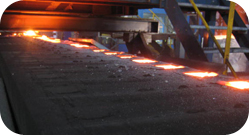 In course of best possible execution of the costumers product, you need expert knowledge in casting, just like professional producers. - The MKI provides it's costumers with both of these needs. Our foundries work with the latest techniques available on todays market.
We work exclusively with accredited manufacturers.